Destination:
Porto Golf Holidays
,
Portugal Golf Holidays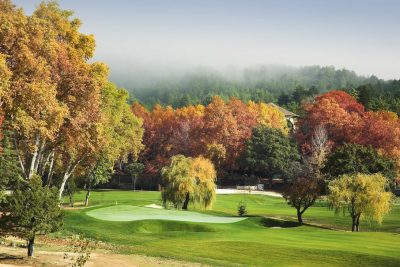 Vidago Palace Golf Course
The Vidago Palace golf course was redesigned by the firm Cameron & Powell from the original Mackenzie Ross, built in 1936. At present the route was completely rebuilt according to the specifications of the USGA greens and tees, having been transformed into a Par 72 field, enhancing the achievement of international championships, keeping the identity of the original design and faithfully reflecting its beauty, the unique qualities for this sport, the spirit and distinctive sign of the place. 
Its features include tees and greens high, strategic location of the bunkers and greens that require a perfect view to assessing their depression. As a result, the route golf Vidago Palace will delight and challenge the most experienced golfer. In 2014 it held the Portuguese Senior Open event which was won by Tim Thelen.