Destination:
Golf Holidays in Costa Brava and Barcelona
,
Golf Holidays in Spain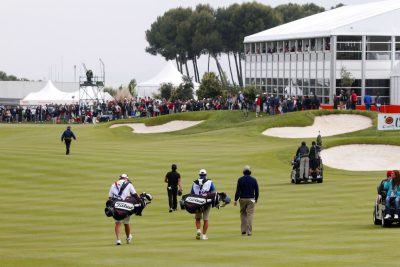 Real Club de Golf El Prat Barcelona
One of the most luxury and prestigious golf clubs in Spain, which celebrated its centenary in 2012. The golf course is made up of 45 holes designed by Greg Norman and a modern Club House designed by the award winning architect Carlos Ferrater. It has played host to the Spanish Open Golf Championship nine times, most recently in 2011, and regularly hosts important National and International amateur championships. As proof of its continuing rise in stature and sporting quality Real Club de Golf El Prat received during 2013 an honourable mention as one of the top 125 Golf Clubs of the World and awarded the Gold Plaque by the Royal Order of Sporting Merit, one of the highest distinctions in Spain.
In 2015 Real Club de Golf El Prat will again host The Spanish Open.