Destination:
Golf Breaks in England
,
UK Golf Breaks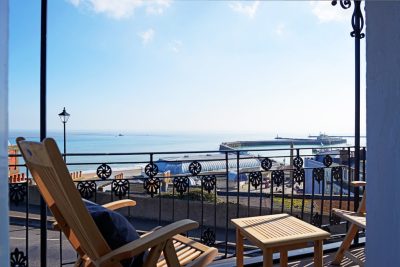 Albion House Ramsgate
Recently totally refurbished to it's former glory The Albion House in Ramsgate, Kent is rich in history having been a Royal residence for the then Princes Victoria. As you would expect from a house which entertained royalty, politicians, actors and the wealthy, Albion House, Ramsgate sits in pride of place on top of the East cliff.  Looking out over Albion Gardens and out to sea there are stunning views of the Royal Harbour – the only one in the country.  The harbour was given its status of 'Royal Harbour' by King George IV as a gift for the hospitality he received when visiting Ramsgate in 1820. There are several rooms types to choose from, all with there own unique decor and view, the restaurant and Townley's Bar  would be ideal for functions or to relax for lunch & dinner.
Royal St Georges Golf Club & Princes Golf Club in Sandwich are only twenty minutes drive away and Royal Cinque Ports Golf Club in Deal only a little further, North Foreland Golf Club would be the closest at only fifteen minutes drive from the Albion House.
Prices
We can arrange golf packages which include Royal St Georges, Royal Cinque Ports, Princes, Littlestone, North Foreland, Walmer & Kingsdown and other golf courses in the area, please contact us for a bespoke price?