Destination:
Golf Holidays in Costa de la Luz
,
Golf Holidays in Spain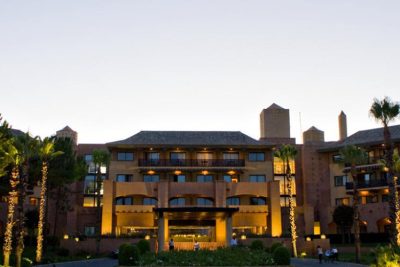 Hotel Islantilla Golf Resort
Golf holidays at the Hotel Islantilla Golf Resort is a hotel with spacious and bright rooms, all of them with stunning views, bungalows, parks with indoor and outdoor pools, a Spa, sports area, playground and exquisite service make it the best place for your holiday celebrations. The Hotel has 204 rooms, out of which 7 are Senior Suites, 88 Junior Suites, 97 double rooms and 12 duplex bungalows. All rooms are equipped with internet, telephone, air conditioning, safe, minibar and balcony or terrace. Bathrooms have a hairdryer and a basket of amenities.
The Islantilla Golf course is just a short walk across the road where you will find 27 holes of wonderful golf, its careful design, the gentle slopes, water, scenery, sea views, weather conditions and the Pencross Greens and Agrostis Fairways make for a quality golf club at the highest level.
Prices
Contact us for best prices..?
Special Offers
Always plenty of good offers here, contact us for best prices..?