Destination:
Golf Holidays in France
,
Northern France Golf Holidays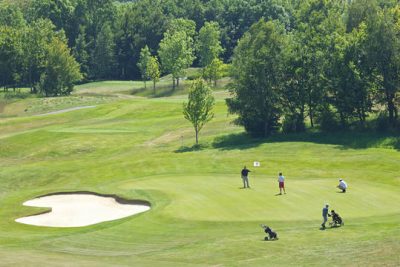 Aa St Omer Golf Club
Aa Saint Omer Golf Club is set out within exceptional surroundings.
The Val course, an 18-hole laid out on the natural curves of this hilly site is designed to beautify the second most important professional tournament in France , the Open de Saint Omer, official money event on the European Tour.
The Val course is the masterpiece of Dutch architect Johan Frederik VAN HEEL DUDOK, 15 times amateur champion of the Netherlands and known for designing courses in perfect harmony with the surrounding nature. Playing with the terrain, the dogleg course and the multiple slopes of the green, this championship course offers a serious challenge.
Also located on the golf course is the Hotel du Golf, where the hotel has a gastronomic restaurant called "Le Lodge" with a large range of quality French wines!