Destination:
France
,
Northern France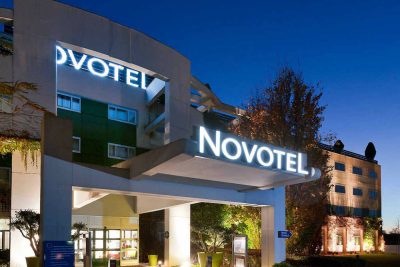 Novotel Saint Quentin Golf National
This is going to be a busy year as Golf National stages The Ryder Cup in September 2018.
Just 18.6 miles from Paris, discover the Novotel Saint-Quentin Golf National Hotel is ideal for golfing vacations or trips to Versailles, the hotel offers you excellent accommodation and is within walking distance of The National Golf Club. The hotel has 131 comfortable rooms all with en-suite facilities.
This is an excellent venue for a golfing holiday that can be combined with a visit to the French Capital.
Prices
January – December 2019
1 night & 1 round from = £249
1 night & 2 rounds from = £329
2 nights & 2 rounds from = £375
2 nights & 3 rounds from = £470
based on twin sharing room on b/b
Golf on the Golf National Golf Clubs Albatross & Aigle golf courses
Special Offers
Ryder Cup venue 2018
January – December 2019
1 night & 1 round from = £249
1 night & 2 rounds from = £329
2 nights & 2 rounds from = £375
based on twin sharing room on b/b
Golf on the Golf National Golf Clubs Albatross & Aigle golf courses