Destination:
Golf Holidays in France
,
Northern France Golf Holidays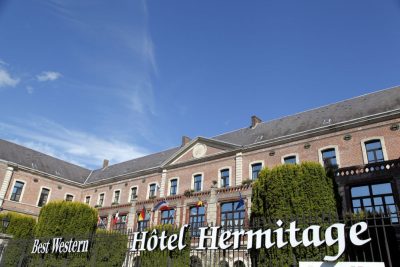 Hotel Hermitage
Hotel Hermitage, situated in the heart of the historic city of Montreuil sur mer, in a building rebuilt under Napoleon III and fully restored in 2002. A very popular hotel and one of the main reasons why the ancient town of Montreuil is enjoying a renaissance. There are 57 bedrooms – all of a good size and tastefully appointed and facilities include a bar, busy brasserie, smart spa and parking. Tucked away near one of the two churches and only a two-minute walk to all the restaurants and bars in town.