Destination:
Golf Holidays in France
,
Northern France Golf Holidays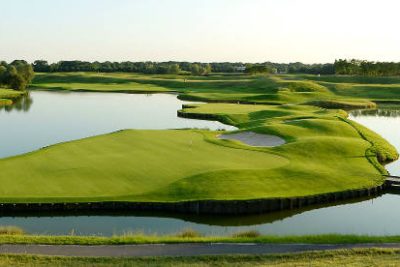 Le Golf National Paris
The ALBATROS Course
Recognised as one of the finest championship golf courses in Europe, the Albatros has received heaps of high praises from both professional and amateur golfers. Hosting venue of the French Open since 1991, a key step in the European Tour calendar, The Albatros has been chosen to host the 2018 Ryder Cup thrilling matches.
The Albatros is a risk-reward course. From the back tees, the total length of over 7,000 yards is not the main difficulty. This is the diversity of shots: the diversity of a "links course", "target golf", "water hazards" and "bunkers" will create the demand for a full set of clubs. The waving rescue grasses of the rough, on a windy day, invite the player 'for a visit'. The large and carefully placed greens offer both the long as well as the exacting put over the exciting terrain. The Albatros is a fair course. Nothing is hidden from the player but the player must 'play' the course to achieve. Be aggressive on the first 6 holes; take the birdie chance on the 12th, and protect your score on the final holes when excitement can challenge the player – particularly in match play.
The AIGLE Course
The Aigle was created for all levels of golfers and offers 18 holes, which can challenge you through undulating ground with bushes and its 'waving' rough invite you to a unique Scottish course within the heart of France. Over 6,500 yards from the back tees; wide fairways; few bunkers and very good greens invite you to return a good score. The Aigle is a tolerant course for everyone; challenging for most golfers and demanding for the best players.