Destination:
Golf Holidays in France
,
Northern France Golf Holidays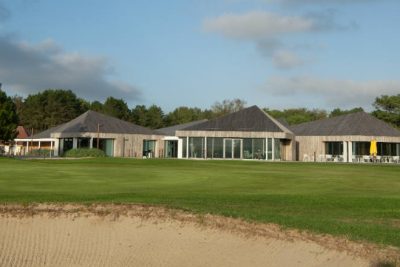 Le Touquet Golf Club
A new Golf Clubhouse has recently been completed and looks amazing and fits in well with the Le Touquet Golf Courses. Set within superb natural surroundings – between the Forest and the Dunes – Le Touquet Golf Club is one of the most beautiful of European sites. Since 1904 it has been of prime importance to this seaside resort of the Opal Coast  – now only 2 hours from Paris.
The 18-hole La Mer Course, a typical British links course built in 1931 by the renowned architect Harry Colt and ranked as one of the best 100 courses in Europe. It hosted the French Open on numerous occasions during the 1970's.
The 18-hole La Forêt Course, set out in the heart of the superb pine forest of Le Touquet. Tranquil and peaceful, sheltered from the winds and offering players of all standards moments of pleasure and relaxation.