Destination:
France
,
Northern France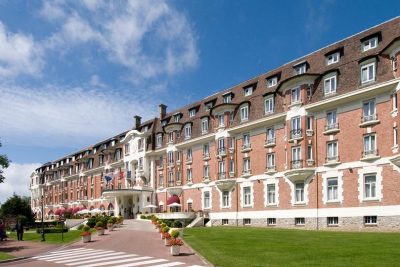 Hotel Barriere Le Westminster Le Touquet
Hotel Barriere Westminster is in the town of Le Touquet in Northern France, this unique seaside resort in the very heart of Europe, between Paris, London and Brussels. The Westminster Hotel & Spa, with its majestic façade of brick and white stone, was built in 1924 in an Art Deco style and comprises four floors. In the heart of the chic town of Le Touquet, between sea and forest, the hotel impresses with its understated luxury in a unique atmosphere combining history, modernity and gastronomy. The Westminster has 115 rooms and suites spread over four floors, with an elegant and refined décor: silky fabrics, crystal chandeliers, plush carpets, wardrobes and lithographs, each with its own elegant design they offer views of Le Touquets parks or the lighthouse. The combination of modern comfort and old world luxury works in perfect harmony.
The Barriere Westminster Hotel has a special relationship with the Le Touquet and Hardelot Golf Clubs you can therefore enjoy discounted rates in an outstanding resort with five renowned golf courses.
Enjoy the hotel's on-site indoor pool and its relaxing Jacuzzi and sauna, as well as the NUXE Spa to help you completely unwind.