Destination:
Golf Holidays in Belgium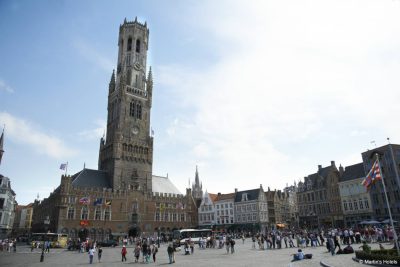 Martins Brugge Hotel
If you are looking for a comfortable and refined hotel room in the city centre of Bruges?
Ideally situated in The Venice of the North, Martin's Brugge is the only 3-star hotel of standing in the historic city centre, just a short walk from the Grote Market and the Belfort.
Martin's Brugge Hotel is the ideal home base from which to discover the city, with its beguinage, historic buildings and extremely varied cultural agenda. Bruges exhibits its rich past with elegance and respect. For its part, Martin's Brugge displays a rich style and flamboyant colour scheme. The windows on the facade give you a unique view of Bruges with its bell towers and stepped gables.
Immerse yourself in the special atmosphere of The Venice of the North. Tradition and modernity melt together in the Martin's Brugge guest rooms – where you can relax in total comfort after a long workday or a fascinating exploratory trip through the city. And to make your stay even more agreeable, you can relax in our elegant inner garden or in the bar, which we have furnished like a trans-Atlantic cruise ship. With attention to practical comforts, they provide you with an underground parking facility.
Prices
Contact us to arrange a price..?
Special Offers
Contact us to arrange a price..?