Destination:
Golf Holidays in Belgium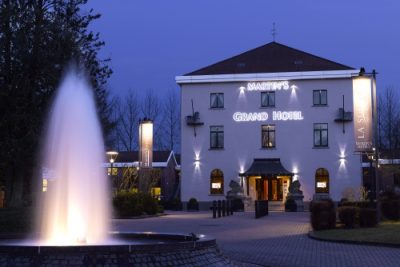 Martins Grand Hotel Waterloo
The Martin's Grand Hotel, perfectly located in the heart of Walloon Brabant, is the ideal setting for recreational and relaxing activities, for exploring and for sports and leisure (La Fondation Folon – Villers-la-Ville – Le Lion de Waterloo). Just 20 minutes south of the capital of Belgium, Walloon Brabant offers harmonious, varied landscapes: a succession of plains, valleys, woods and watercourses. It also contains major historical sites, superb castles, large farms built around courtyards and small traditional villages… not to mention its particularly renowned hospitality and gastronomy. The only hotel on the famous Waterloo plain to provide an authentic interactive experience – 79 rooms, 8 multi-purpose, naturally lit, air conditioned meeting rooms, a fitness room and a vast free car park.
Prices
Contact us to arrange a price..?
Special Offers
Contact us to arrange a price..?